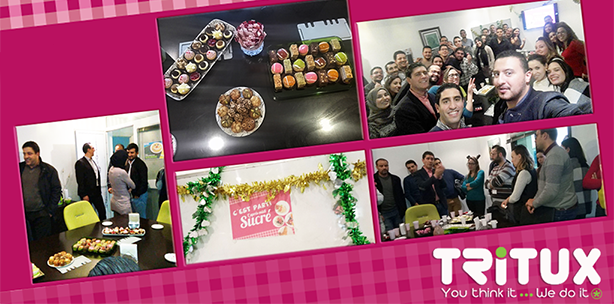 An Afternoon Party with Trituxians
Social events are all about having fun, showing that our company is conscious of creating a friendly atmosphere between each employee and saying a big fat "thank you" to the team for their hard work.
Last Month, an afternoon party was held at Tritux, when sweet snaks is combined with moments of joyful conviviality. It was an opportunity to share a festive moments with the team and a lots of cookies, cupcakes, muffins and refreshing juice.
More than a team, we are a family!