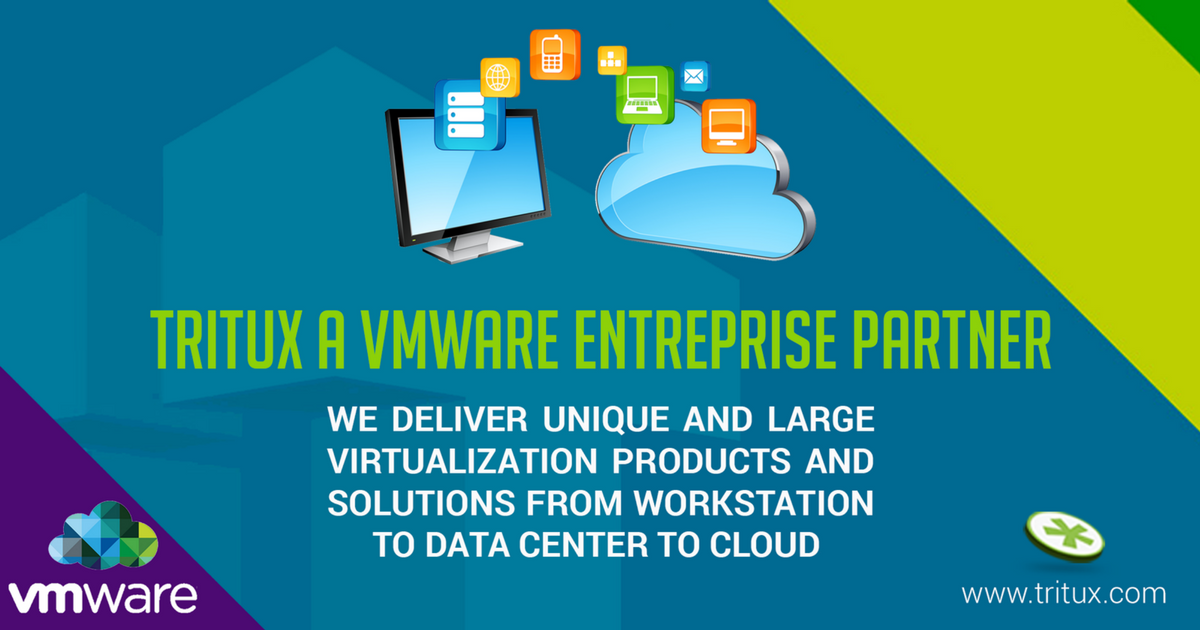 Gain cloud freedom and control, and achieve true digital transformation!
VPN Enterprise status allows tritux, more than being a VMware reseller, to offer its customers consulting services for virtualization and server consolidation operations.
This new status is the result of Tritux's ongoing efforts to become an expert in virtualization and cloud computing solutions.
As a business partner, VMware recognizes Tritux as a reference partner to deliver leaders solutions and services to customers who have begun their journey to cloud computing. It delivers unique and large virtualization products and solutions from workstation to data center to cloud.
Tritux has also made the necessary arrangements so that its technical and pre-sales engineers and those responsible for the delivery of solution and services reach the level of expertise necessary and worthy of a partner in this business class.
VMware Cloud and solutions for the data center, mobility and security enable enterprises to master a software-defined approach to business and IT englobe :
Data Center Virtualization and Cloud Infrastructure such us Vsphere, vCenter Server
Networking and Security with NSX
Storage and Availability with VSAN
And much more